LEAD GENERATION EXPERT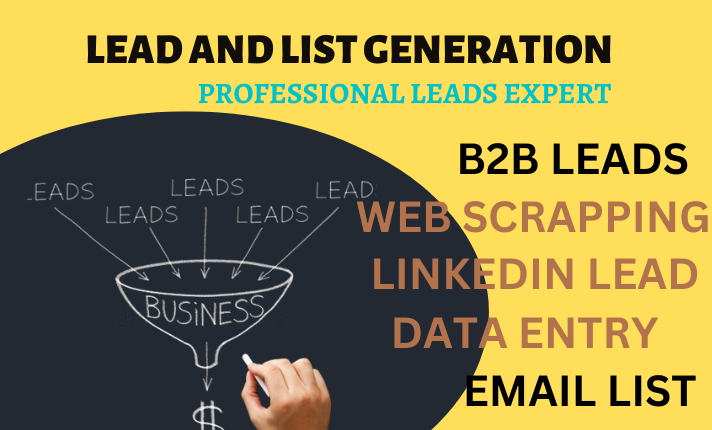 Delivery Time: Up to 3 days
Service Includes: Multiple Revisions, Ongoing Support
Welcome to my B2B lead generation gig!!
Are you looking for B2B lead generation services? Congratulations!
Because you have selected the proper b2b gig.
I'm Anisa, a professional B2B Lead Generation, targeted LinkedIn lead generation expert with a Contact list and Prospect list builder. I am proficient in B2B generation, Email list building, Contact list building, and Prospect list building.
You'll get My Services:
First Name
Last Name
Email (Valid)
Title (Designation)
Linkedin Profile URL
Business Name
Business Size
Industry
Business Linkedin URL
Website
Phone Number
Address
Revenue
Social URL etc.
My professional services:
B2B Lead Generation
Lead Generation
Targeted b2b leads
LinkedIn Leads
Business Leads
Email list building
Prospect list building
Contact list building
Web research
What I need:
Targeted location / Country
Targeted Industry / Niche
Targeted Position
Tag: (b2b Lead Generation, Linkedin leads, B2B, Lead Generation, Business leads, Email list, Contact list, Prospect list)
I will provide you with all the data you need in Excel/CSV or Google Sheets.
Note: If you are hesitant to buy my service, you can take some samples first.
Regards
Anisa