I will generate active investor leads for your wefunder campaign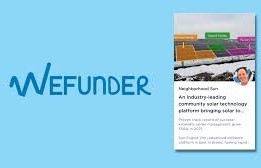 Delivery Time: Up to 7 days
Service Includes: Ongoing Support
2000 Active Investor Leads
✅ Per Lead Cost $0.125 ✅ No Pre-Made or Resell Leads ✅ 96hrs Delivery
Are you worried about WEFUNDER campaign marketing & its potential targeting audiences?
It's time to think about my services! No agency or expert required! You can manage your marketing yourself with my help. I am here to analyse your wefunder product & provide the best quality investor leads. You can connect these leads through:
1. Facebook & Instagram Advertising- are the best way to connect with these leads. You have to use these leads as custom audiences & make lookalike audiences from the USA or your expected country/region;
2. Google Ads;
3. LinkedIn Marketing;
4. E-mail Marketing.
I am experienced with a long history in Crowdfunding & Equity Crowdfunding, Research, Lead Generation & Marketing. I have worked with many crowdfunding marketing agencies so far like-
1. Funded Today;
2. Enventys Partners;
3. Cory Group;
4. Gadget Flow;
5. Krowdster.
Feel free to contact me for further discussion or getting a sample for review.